The Natural Choice
Corticeira Amorim is the largest world producer of cork products and the most international of Portuguese companies.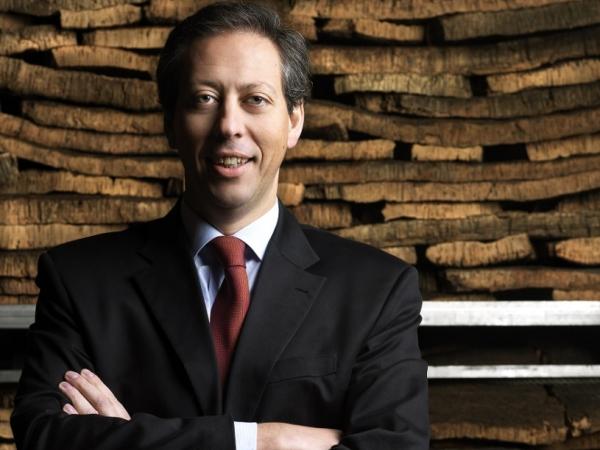 António Rios de Amorim – Chairman, Corticeira Amorim
With almost 150 years as the industry leader, it distinguishes itself by its quality, enterprise, innovation and ability to anticipate and respond to market needs.
A unique organisation for promoting cork and ensuring the subsequent conservation of cork oak forests, Corticeira Amorim is at the forefront of industry, technology and sustainability.
It understands and promotes the endless potential of cork unlike any other. Cork stoppers, which have always been its core business, receive a large part of its investment into the research and development of solutions and premium products. Constantly challenged to raise the profile of cork, it also stands out in the fields of construction, transport and aeronautics, thus demonstrating a knowledge which is unmatched in regard to the extent and diversity of the cork industry.
It operates in over one hundred countries and territories in all continents – including the great wine producing countries – and in the capital markets. It has gained ground, not just on the map or in cork stoppers, but above all in the panorama of contemporary creativity, by challenging designers, scientists, architects and planners to discover or invent new possibilities for cork.
Its signature is on the most unlikely everyday objects, sports articles, oil absorbents and organic solvents, works of world reference, state-of-the-art road and railway projects, spacecraft and of course, some of the world's finest wines.
With the know-how of four generations of entrepreneurs, Corticeira Amorim successfully faces its challenges and takes the lead with a greater sense of responsibility. It bases its activity on the adoption and reinforcement of responsible development practices, demonstrating that the awareness of its duty before people and nature is much more than a long-term strategy. It is, above all, a commitment to citizenship, quality and exemplary performance that Corticeira Amorim undertakes anywhere in the world. It is also this commitment that enables it to position itself as The Natural Choice wherever cork products are used.